Wu Zhongqing
Doctoral Supervisor
Gender:
Name (Pinyin):Wu Zhongqing
E-Mail:
Contact Information:+86-551-63607975 +86-551-63607386(传真)
Professional Title:Professor
Teacher College:地球和空间科学学院
Discipline:Solid Earth Physics
Mineralogy, Petrology, and Ore Deposit
Geochemistry


Contact Information
ZipCode:
PostalAddress:
OfficePhone:
Email:
陈博文
Release time:2021-09-24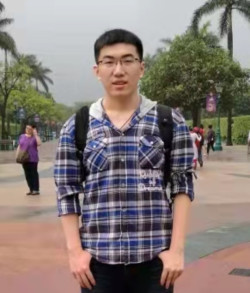 Team members Introduction:
陈博文 -- 博士研究生

电子邮箱
cysghert@mail.ustc.edu.cn
教育经历
2012.9-2016.6 中国科学技术大学 地空学院 地球物理学专业 理学学士

2016.9-今 中国科学技术大学 地空学院 地球物理学研究生在读
研究方向

第一性原理计算矿物元素自扩散系数;
高温高压下富水熔体内部结构和运输性质;
类地行星深内部矿物的流变特性;
发表论文

1. Chen, Bowen; Wang, Wenzhong; Wu, Zhongqing; Wu, Xiaoping. (2023) "First-principles investigation on diffusion in stishovite and CaCl2-type silica: Implication for MORB viscosity in the lower mantle", Earth and Planetary Science Letters, 615, 118198.